Training Philosophy
Our training and personal development culture is based on three pillars:


WHAT DOES IT LOOK LIKE?
Consistent Actions

The foundation of success is always based on consistency. Building in consistent habits is THE ONLY way to reach your full potential!
WHAT DOES IT FEEL LIKE?
Relentless Training Atmosphere.

We are bringing a professional training atmosphere to all levels. Individualized athlete specific! Good enough is NEVER good enough!.

Our athletes will know the effort they need to get the maximum results EVERYDAY. But we go beyond just training, it's the whole package of personal development. +2 mentality!
WHAT DOES IT ACT LIKE?
Love and Ownership.

When your son or daughter walk through our doors EVERYDAY they will be our top priority- relationships will be built on trust. They will also understand their results are predicated on their effort- they will OWN their futures! And most importantly they will be better people because of the lessons they learn!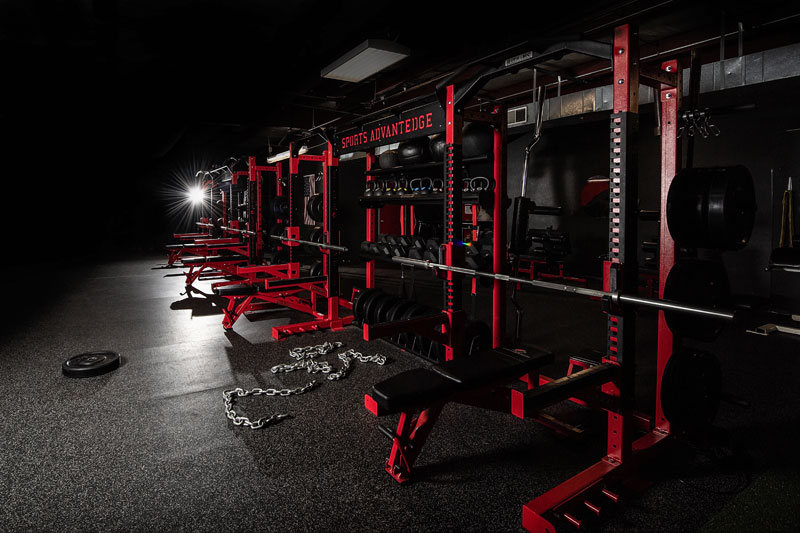 The most important aspect to our training regimen is injury prevention. Our goal is to help keep athletes on the field of play or on the practice field.
Athletes will be taken through progressions in the weight room and through movement prep to ensure each skill and lift is mastered before moving on to the next movement.
The training philosophy with Sports AdvantEdge relies on these basic principles.
Teach movement first.

If an athlete cannot move in an efficient and effective manner, they are more prone to injury and will struggle with sport skills.


Focus on mobility and stability of joints first before loading a young athlete.

If an athlete cannot work through a full range of motion it is too harmful to load them. Mobility and Stability will be attained first in all ages youth to pro.


All training is done in a progressive form- easy to hard / simple to complex / on the ground to on your feet.



"We don't care how fast you can do something wrong."




All of our sessions are designed with injury prevention as our main priority.

Research shows that up to 90% of an athlete's motor skills are ingrained between the ages of 9 -12. Research also states ACL injuries are up 400% in athletes from the ages of 8-14 since 2005. For this reason, helping young athletes learn "how to" start movement based training properly at this age while building self-esteem and confidence is important.


Every workout will combine the science and application necessary for improved sport performance with today's young progressing athletes.


Lastly, we believe training should be intense, challenging and fun.

When an athlete walks away from their training session, they will feel confident that their hard work will ensure their success. They will improve after every session.