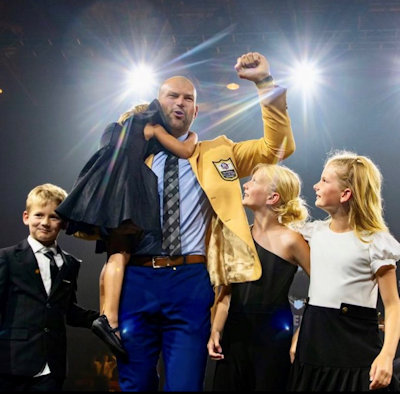 Brian Bott is very knowledgeable. He knows the lineman and he's not afraid to pick up the phone and call guys. He's got a number of contacts in the NFL. He's just a really smart guy who knows how to apply the science on the field and in the weight room.
- Joe Thomas
3rd Overall Pick in 2006 NFL Draft Cleveland Browns
2005 Outland Trophy Winner
Perennial All Pro
2023 NFL Hall of Fame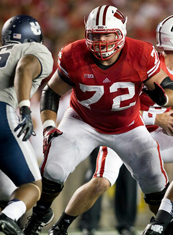 Brian Bott has been a part of my life for several years now, and has helped me in so many ways to achieve my goals.
As my strength coach at the University of Wisconsin, he helped me to learn proper lifting and running techniques to help me maximize my strength and speed. He also has a knack for modifying workout to tailor them to an individual or groups needs. His workouts helped our offensive line become the best we could be, and his leadership and wisdom helped keep us moving in the right direction.
I can certainly say that without having the help of Coach Bott, I would not be in the same situation as I currently am.
In addition, after spending a year training in the NFL with my teams strength coaches, it was in the time that I spent back in Madison with Coach Bott that helped me to become one of the most improved players on our team in strength and conditioning testing the following year.
I would recommend Coach Bott to anyone trying to achieve their goals, whether that be athletically or in fitness. His drive, passion, and enthusiasm make training fun and worthwhile.
-Travis Frederick
1st Round Pick 2013
Dallas Cowboys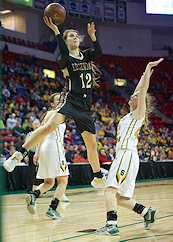 I have grown immensely from my time training with Brian Bott and Sports Advantedge. They cater to sport-specific needs while also providing training that prevents common injuries in my sport. My physical improvements while training with Brian have been profound—I am stronger, quicker, and faster which resulted in better performance on the basketball court.
Most importantly, he runs a professional business and is the most genuine and fun person I have ever trained with. I enjoy every session with them and highly recommend their program to anyone looking to push their strength and athletic abilities to the next level!
- Estella Moschkau
2017 Wisconsin Women's Basketball Player of the Year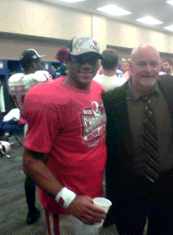 Brian Bott helped me develop into the player I am today. At the University of Wisconsin, Brian trained me aerobically, anaerobically, and increased my flexibility. My 2011-12 senior football season at the University of Wisconsin-Madison and Rose Bowl experience was effective due to the way Brian increased my athletic ability, speed, power, and my knowledge of lifting and maintaining a strong physical stature.
Brian introduced me to new exercises that I never utilized in the past which I truly believe helped me excel on the football field. After playing a football game, a Quarterbacks body and mind is physically worn out, yet Brian's techniques allowed me to recover quicker than the opponent and feel brand new!
I would recommend Brian Bott to any person, male or female, Elite Pro Athlete or non-athlete. On Wisconsin.
-Russell Wilson
3rd Round Pick 2012
Seattle Seahawks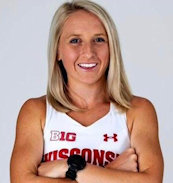 I have gotten the opportunity to work with Coach Bott and Sports Advantedge through three different stages of my athletic career high school, college, and in my current professional career. Having a strength team that knows your habits, weaknesses, and strengths enhances your abilities as an athlete. What I enjoy most about working out with Coach Bott and his staff is how they work to create a strength program that complement my running workouts. Their ability to be attentive to details has helped develop confidence as a distance runner to know at the end of a 10,000 meter race I have the stamina and strength to kick people down the last 400 meters. I've trusted Coach Bott and his team with every stage of my training and I continue to do so.
- Amy Davis
Wisconsin Cross Country State Champion
UW Madison Track and Cross country
Professional Runner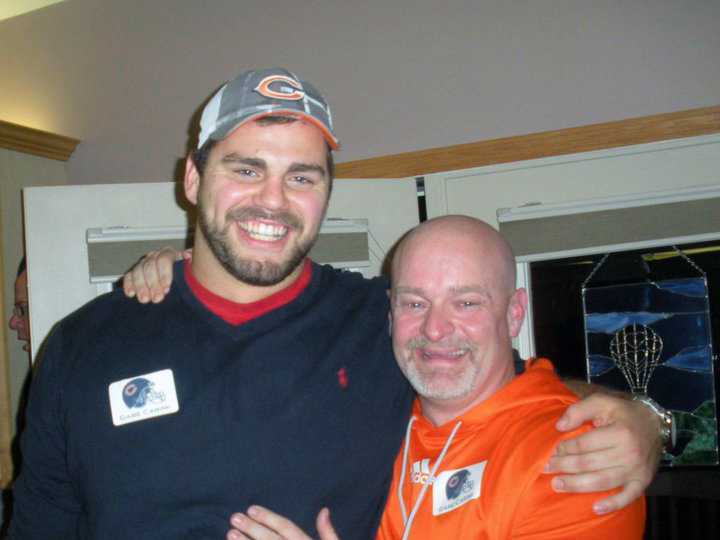 I made my most impressive strength and speed gains during my five-year collegiate career at the University of Wisconsin. Without the knowledge and passion of my strength trainer, Brian Bott, I would never have had the success or the accolades I received while playing for the Badgers. Brian knows when to push his athletes, and when to rest them, so that each athlete's potential is maximized. His passion and genuine enthusiasm for his work was visible everyday I trained with him. His energy is contagious and gave me the extra boost to reach my potential.
- Gabe Carimi
1st Round Pick 2011
Chicago Bears
2010 Outland trophy winner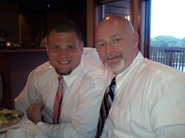 There is no better coach than Coach Bott when it comes to training. He brings great energy and knowledge to every session which motivated me to go farther than I ever thought I could. I would not have enjoyed the successes I have without him.
-Kevin Zeitler
1st Round Pick 2012
Baltimore Ravens
1st Team All American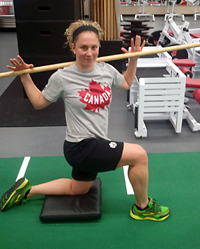 I was lucky enough to cross paths with Brian while I was the assistant women's soccer coach at the University of Wisconsin. During that time we began exchanging training philosophies and ideas on how to properly train athletes. Brian's knowledge base is extensive and he had a way of describing things which always showed his true passion for what he does.
As I began my transition from coaching to playing again, I worked with Brian 2-3 times a week on my mobility exercises that were derived from my FMS screening. This remedial work complimented my training and I can honestly say it's enhanced my workouts and made me a more functional athlete. Can't thank him enough.
- Carmelina Moscato
2012 Olympic Bronze Medalist
Center Back - Canadian Women's National Team
Chicago Red Stars