COACH ROBERT MURDOCK
Robert Murdock has lived in Wisconsin most of his life. He attended the University of Wisconsin – Whitewater where he earned his bachelor degree in Health & Human Performance. Robert interned at multiple locations including private training gyms in Michigan and Wisconsin, Florida International University in Miami, and at the University of Wisconsin in Madison. After interning with the Badgers, he was hired by the Toronto Blue Jays baseball team where he worked for two years as a Minor League Strength and Conditioning Coach which included living in the Dominican Republic for a year, working with Major League athletes during spring training, and traveling the east coast during the season.

In the Fall of 2019, Robert joined the Sports AdvantEdge Team at the Verona location. Since September 2020, he has stepped into the role of Director of Strength and Conditioning at Edgewood High School in Madison Wisconsin. Being CSCS, FMS, & RPR certified, Robert looks forward to bringing his coaching experience and knowledge to the athletes and Edgewood High School to aid in their growth personally and athletically.

Robert lives in the Madison area with his wife Jessica and their first child as of March 2021.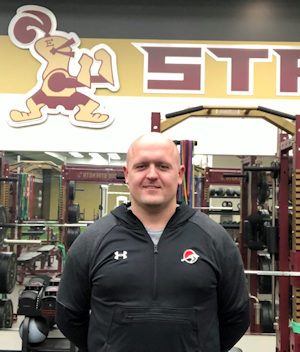 Coach Robert Murdock